Smart Cities : (In) Visible Citiesre:publica 2012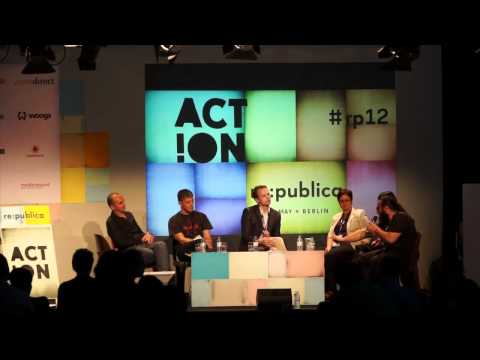 "What is a city for us today? I think I have written something like the last love poem for the cities, at a time when it becomes increasingly difficult to experience them. The crisis of a very large city is the opposite side of the crisis of nature." (Italo Calvino 1983) In the course of technologisation, cities had undergone a modernisation process that increasingly alienated the residents from their habitual sense of 'their city'.
Today our public spaces employ numerous information and communication technologies like intelligent sensor networks and RFID chips that are able to gather information that urban media – media architecture, media facades, urban screens – can again render visible, participatory and accessible and thus create a novel awareness of space. As networking structures, urban media create real-time relationships between the local scenes of globalised cities, with the potential of intercultural exchange. This panel hence asks: How could urban media as temporary communication platform facilitate the exchange between citizens to support the diversity of a city?
How can we use the networked infrastructures for the shaping of a socio-cultural urban development? Due to our understanding of the human as crucial reference point for our future cities, the citizen centric model will be a key topic in this session.
mit
Schreib einen Kommentar
Smart Cities : (In) Visible Cities